HARPENDEN KARATE CLUB
Karate instructors
HARPENDEN JKA
Carefully Chosen Karate Instructors 
All our instructors are carefully chosen for their ability to teach karate to students of different grades and abilities. We practise authentic Japanese karate through the JKA, our governing body (and one of the most influential Shotokan Karate organisations in the world). This means our karate instructors follow a tried and tested structure because we want our students to get the very best out of their karate. For example:
JKA approved instructors, referees and examiners
First Aid training
NSPCC safeguarding programmes
Disclosure checks (DBS)
Regular training courses with top national and international JKA instructors
JKA approved grading system
Individual class plans according to student abilities and grading needs
Miranda is assisted by qualified instructor, Susie Orchard.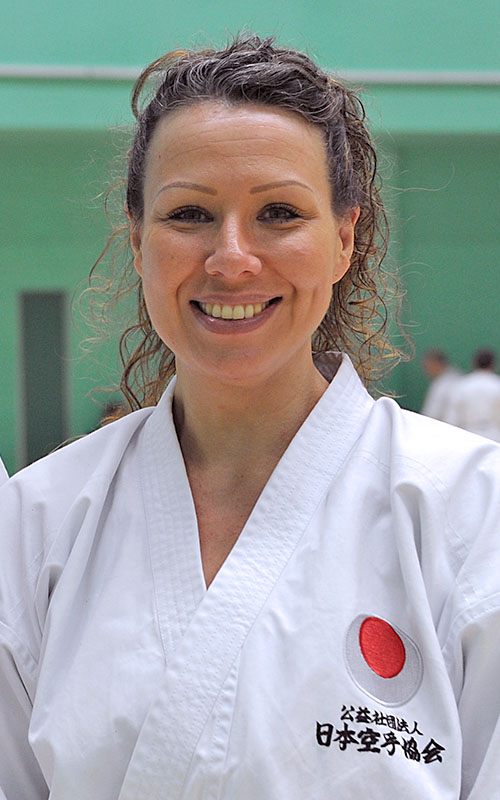 Chief instructor: Miranda Price, 3rd Dan
Hey, I'm Miranda Price
As owner of the Harpenden JKA, I'm honoured to be taking forward the tradition of 'karate for all to enjoy' as started by the late Sensei Simon Marchant-Jones.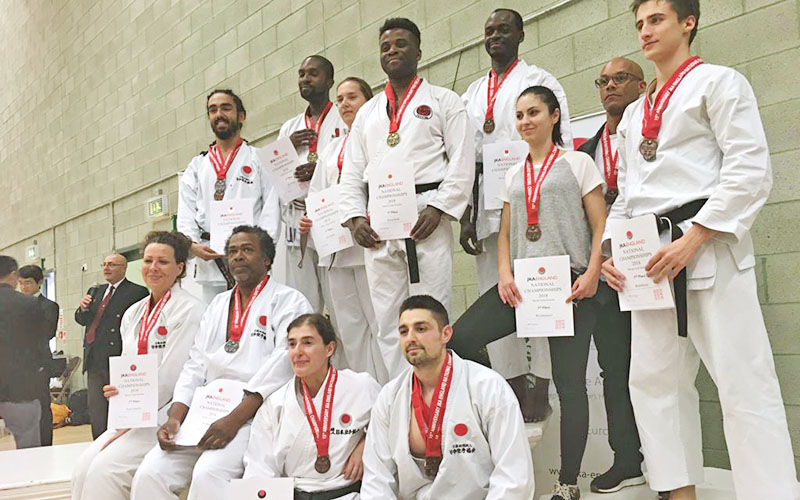 Karate Career
Karate is a very important part of my life. I started as a child, training at Orpington SKC with my older brother, Toby who has his own club, Invicta Karate Academy in Sevenoaks. I then trained for 10 years with the renowned Sensei Enoeda.
In my earlier karate career I concentrated upon competition (kumite and kata) and I'm proud of my achievements as a member of the JKA England Squad.
I was National Champion 3 years in a row (2008-2010) and represented England on a number of occasions:
World Championships: Thailand 2011
European Championships 2009 (Maastricht, Netherlands – Bronze team); 2010 (Bochum, Germany Bronze team)
England 2011
I train regularly with Sensei Yoshinobu Ohta, 7th Dan (chief instructor of JKA England) and Sensei Adel Ismail, 6th Dan (technical committee member). I'm a qualified instructor, committed to the 5 Benefits of Karate: Self-Defence, Fitness, Confidence, Respect and Enjoyment. That's why I train – and that's why I run a club for people of all ages and abilities to get the same benefits.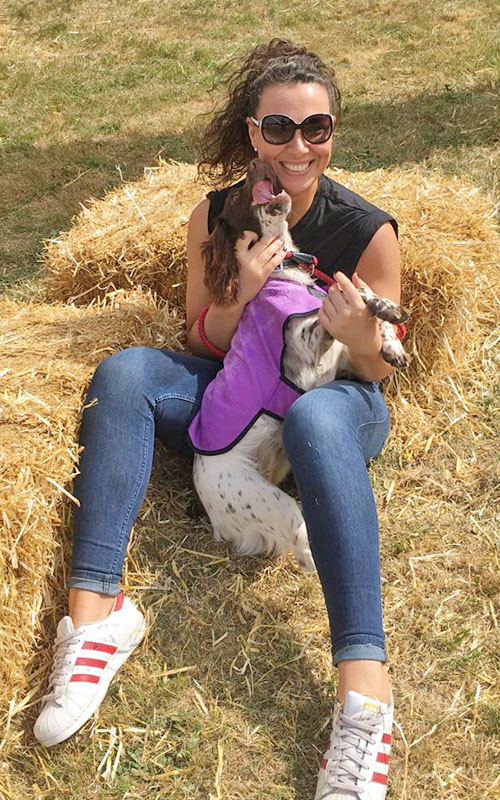 Family, Charity and Coffee
The other side of my life is just as important to me. I'm super close to my family, including my dog Evie. (We go on adventures together some of which raise money for Battersea Dogs Home.)
I don't sit still much – my idea of a holiday does not feature a beach and deckchair. Paddle boarding, swimming, running, obstacle courses… The more adrenaline-filled my day, the better I like it. Even more so when friends are involved.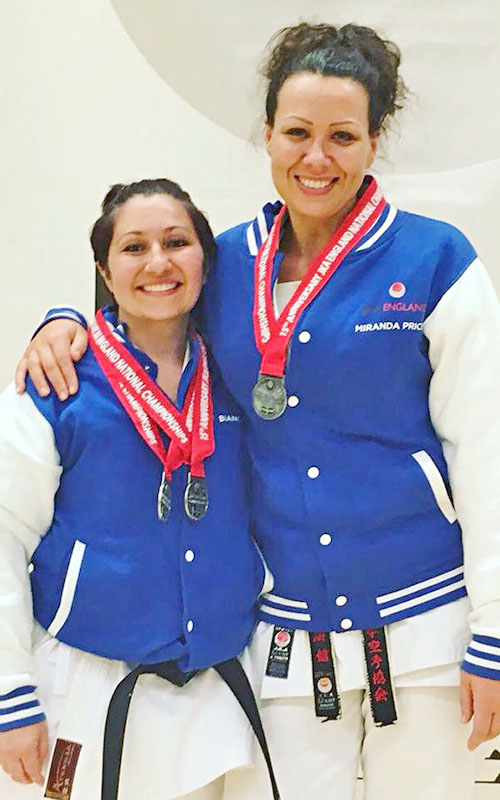 During the week I work in London as an executive assistant to a director in asset management. I volunteer weekly to help children in a central London school to improve their reading. I also help at Working Chance – the UK's only recruitment consultancy for women leaving the criminal justice and care systems.
I'm a strong believer in respect for everyone, treating others how I wish to be treated – good manners are the way forward. My philosophy is that life is meant to be fun – so do your best to enjoy it. I do!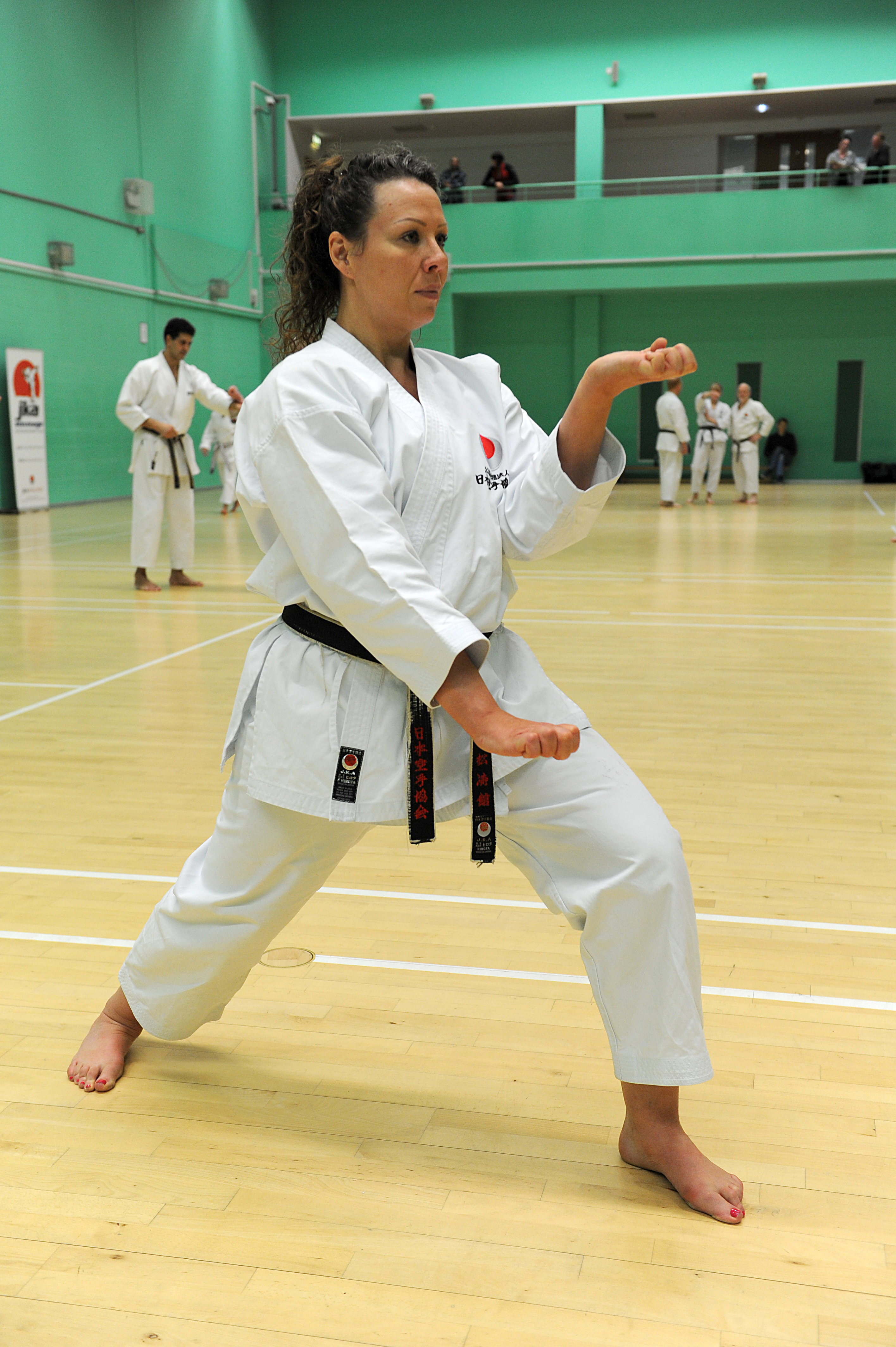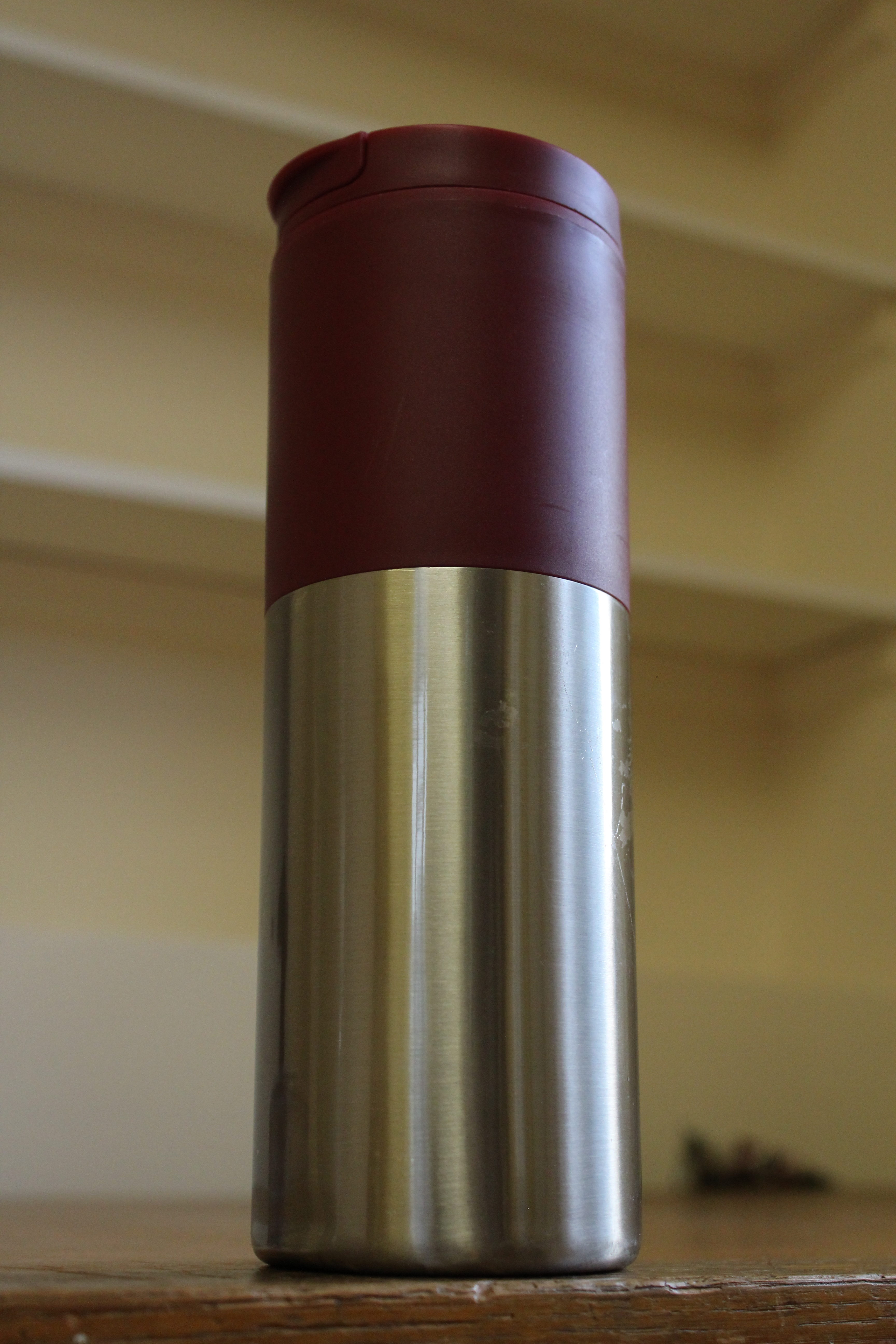 Finally, COFFEE is life. Don't talk to me before I've had my morning coffee…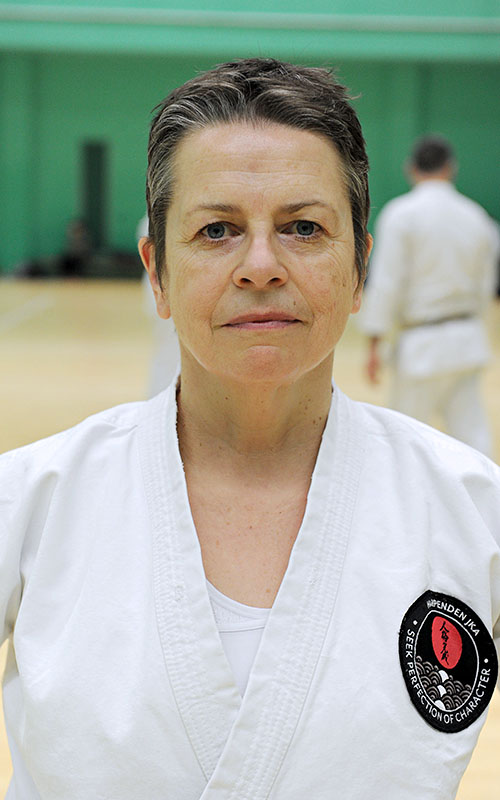 Instructor: Susanna Orchard, 2nd Dan
Hello I'm Susie
I'm what's known as a karate 'returner'. Having achieved Shodan many years ago, I took a long break from karate. Then, in 2015, Sensei Simon and Harpenden JKA popped up on social media and welcomed me back into the world of karate. And I'm so pleased they did.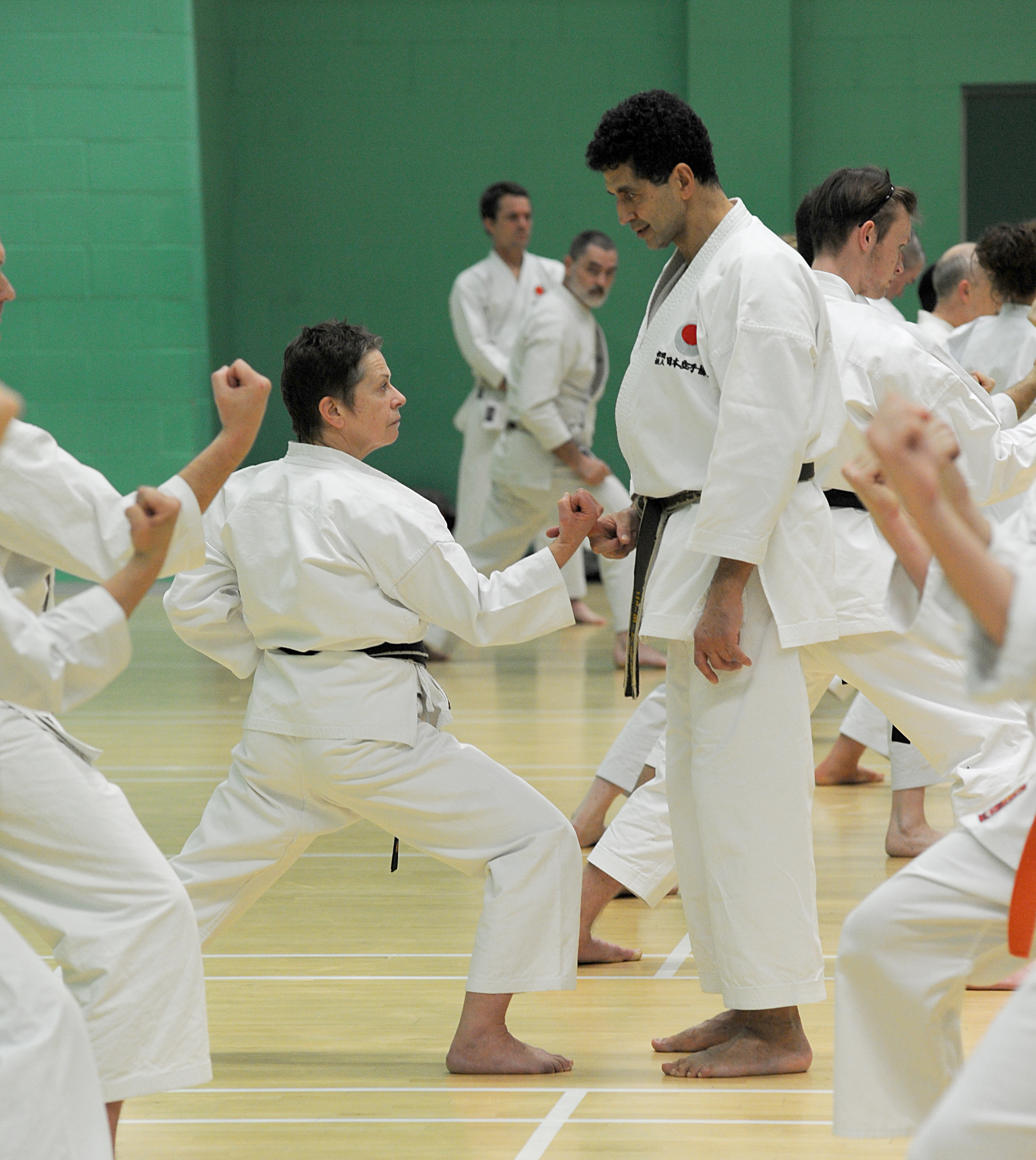 Obviously self-defence is high on the list of 'reasons why' I practise karate – but it's more than that. The thrill of getting faster, more agile and more co-ordinated is irresistible. It's all about personal achievement but within a club network of inspirational instructors and really nice, supportive people.
When I tell you that (unlike Sensei Miranda) I'm lazy, maybe you'll understand how powerful karate really is! You'll not find me running around getting out of breath unless there's a good reason for it. That's why karate – JKA style with its no nonsense efficiency – is spot on for me. This is how I'm happy keeping fit: in the dojo.
My family and friends are really important to me so spending time with them will always be my priority. When I'm not training, I'm a copywriter and sometime potter. Then you might like to know that I'm keen on comedy, art, TV drama and cars (especially fast ones).
I'm very proud to train under Sensei Miranda as well as be one of her karate instructors. It's very satisfying to be part of the students' karate journey and instructing certainly means you need to stay sharp!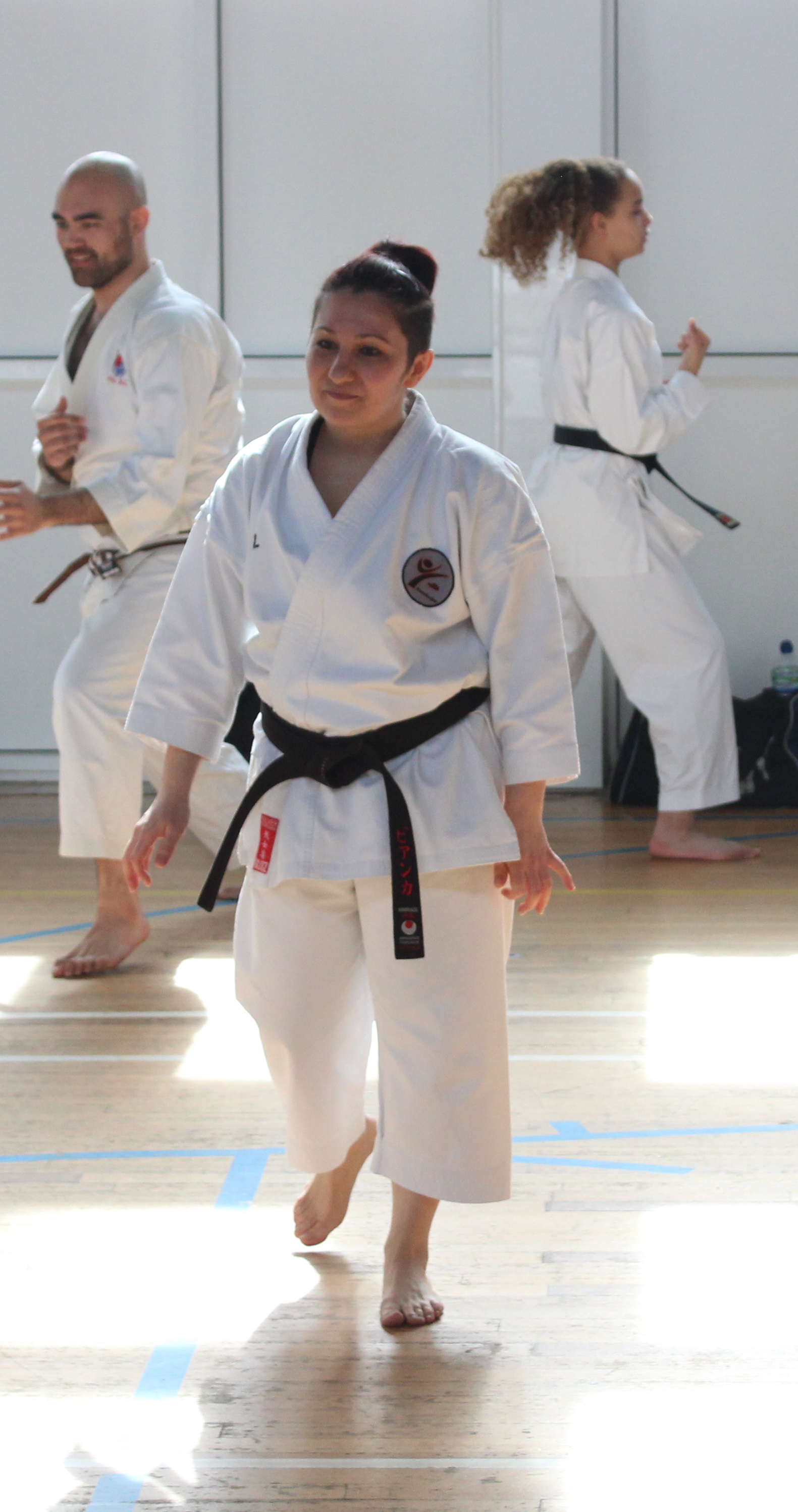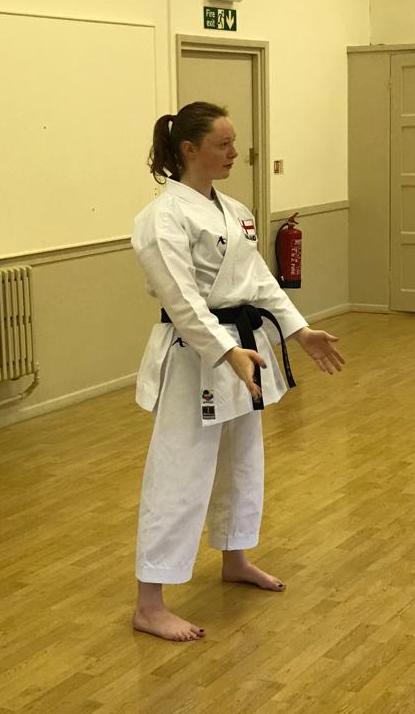 Inspirational JKA and England Squad Karate Instructors
We regularly invite senior karate instructors to teach our students and share their experiences. Often, we extend the invitation to neighbouring JKA clubs. These are great opportunities for students of all grades to be inspired and learn new skills from senior JKA technical members, other club owners and medal winners in kata and kumite.
For example, Adel Ismail, Bianca Webb and Abigail Good have all delivered awesome karate masterclasses during 2019. We have more planned – you can keep up to date with our activities in the news section of our website and on social media.
Sensei Simon Marchant-Jones
Sensei Simon Marchant-Jones, 3rd Dan, started Harpenden JKA and remained its chief karate instructor until 2018 when he sadly passed away.
He first studied karate at Leeds University in 1974. In 1976 he moved to London and joined the renowned Marshall Street dojo run by the late Sensei Enoeda. Sensei Simon took a rest from karate in 1982, recommencing his training in 1999 and gaining his black belt in 2003 under Sensei Ohta.
A chartered accountant by profession, Sensei Simon was also treasurer of JKA England. He was renowned for his sense of humour which, combined with his great teaching style, made his lessons both inspirational and fun.
He is greatly missed and fondly remembered by Harpenden JKA Karate Club.