HARPENDEN KARATE CLUB
Update
HARPENDEN JKA
Always busy
From grading and medal success to courses and guest instructors – Harpenden JKA Update is where you'll find snippets of news about the club and its students.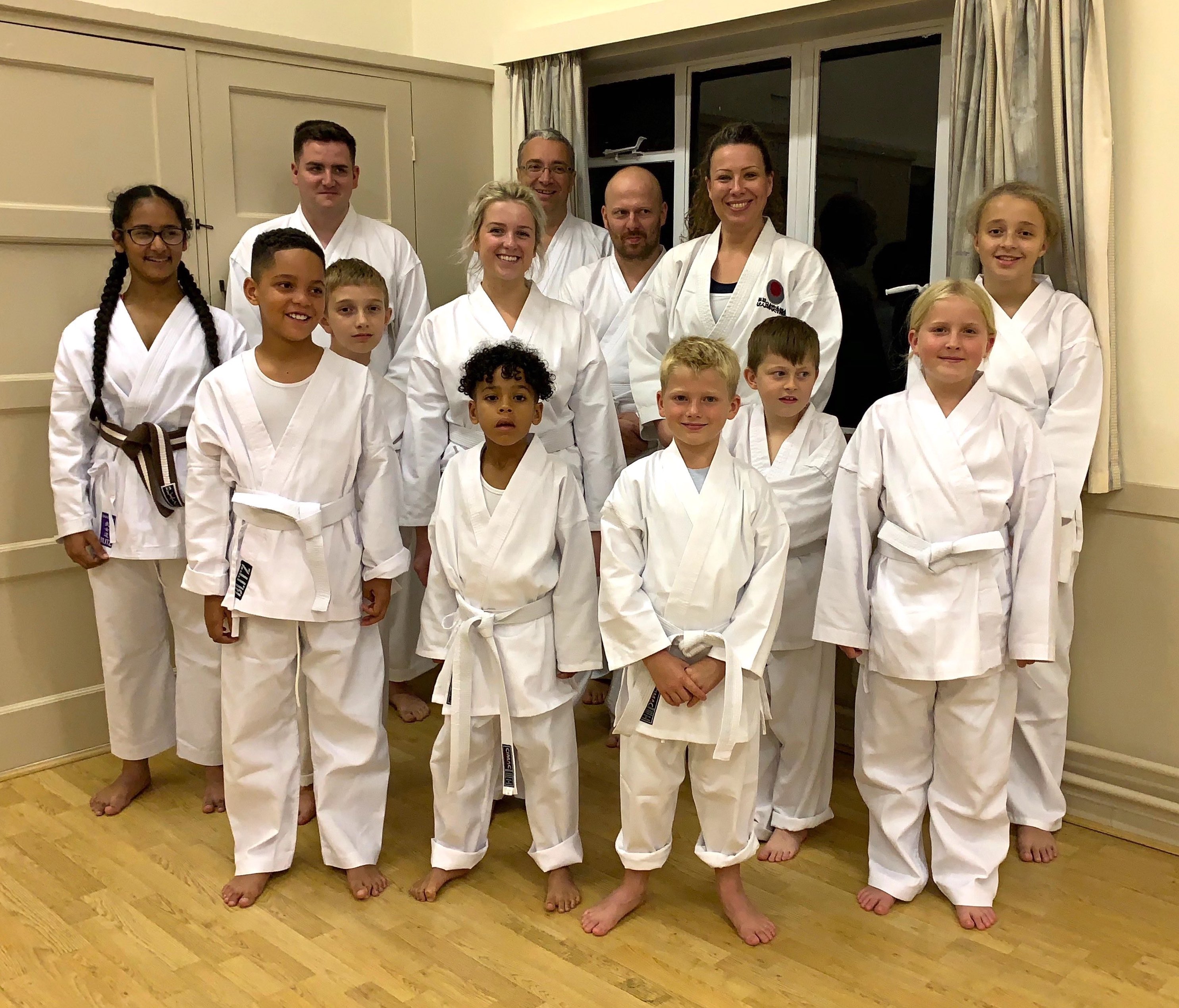 A huge hello to our new karate students joining this October when we opened our dojo doors to people wanting to be part of Harpenden JKA.
We're really delighted to welcome such a diverse group of beginners and experienced students. This group really emphasises the 'family' aspect of Harpenden JKA by adding three more sets of siblings and a couple of dads n' sons to the club. (Of course we won't be taking advantage of any rivalry when we play games and work in teams, no, no, no…)
Our new karate students are already part of the main class, having had some intensive training to get them up to speed with how we do things at Harpenden JKA.
At the next photocall, we expect to see some coloured belts and those trousers getting shorter as the youngsters get taller (or the washing machine gets its own back)!
We persuaded JKA England Squad member and Westminster student Sensei Abigail Good to take our two Thursday classes recently. Junior and senior grades attended, including young Gregory one of our very newest students.
Having battled her way up the M25, Abigail proceeded to give us some specific training across basics, kumite and kata to complement Sensei Miranda's instruction. Abigail spent 18 months in Japan so her skill and knowledge is really valuable and on point – ideal just ahead of the JKAE Nationals and our July grading.
Both sessions were full on but Abigail managed to squeeze in a lot of laughter alongside the light bulb (or 'I didn't know I was doing that') moments. And she promised to come back!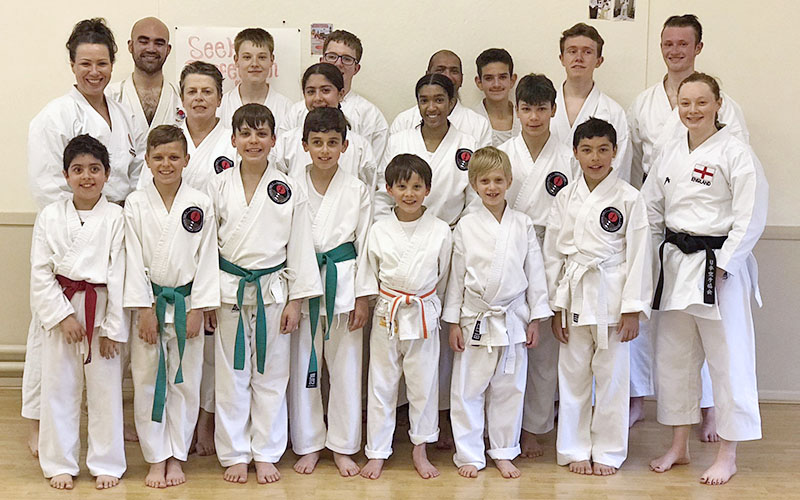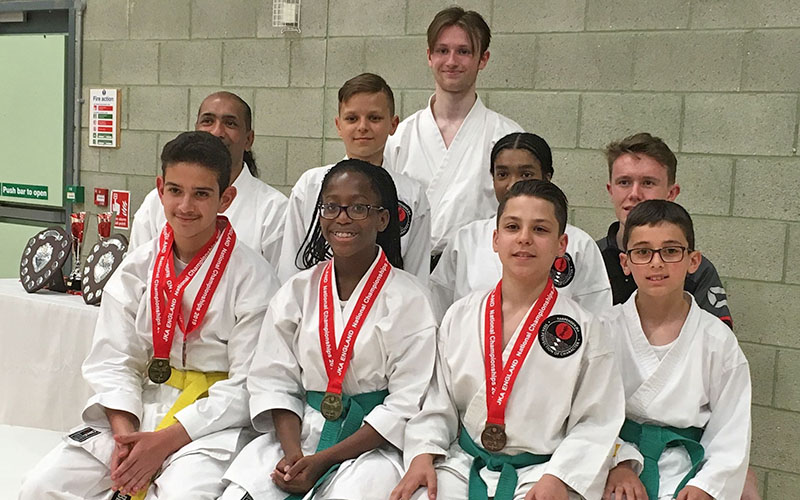 We won a total of 4 medals, including 2 golds, at the JKAE National Competition on Saturday 22 June 2019! The competition was held at the K2 sports complex in Crawley. Our team of 9 entered 7 categories (kata and kumite) across the 10-19 age groups.
Harpenden's medal-winning students are: Mounir Tadja (gold for kumite and bronze for kata), Katherine Israel-Bolarinwa (gold for kumite) and Timothy Halca (bronze for kumite).
We are super proud of everyone who entered. They all trained really hard to get to this level – and the results speak for themselves. This is an important karate competition featuring skilled students from JKA clubs across the UK – including England Squad members. Winning 4 medals is definitely a great achievement for Mounir, Katherine and Timothy – and the club generally.