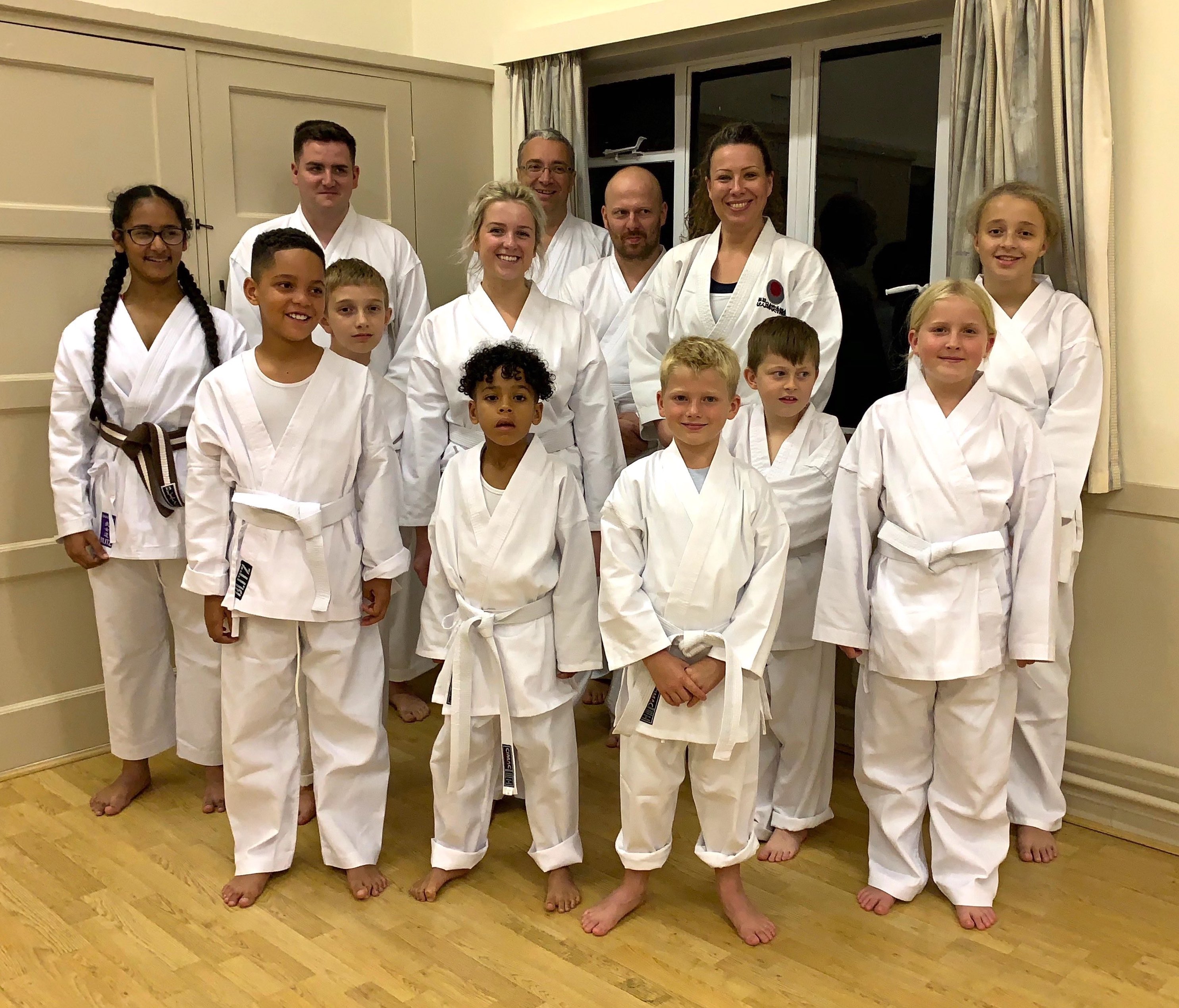 A huge hello to our new karate students joining this October when we opened our dojo doors to people wanting to be part of Harpenden JKA.
We're really delighted to welcome such a diverse group of beginners and experienced students. This group really emphasises the 'family' aspect of Harpenden JKA by adding three more sets of siblings and a couple of dads n' sons to the club. (Of course we won't be taking advantage of any rivalry when we play games and work in teams, no, no, no…)
Our new karate students are already part of the main class, having had some intensive training to get them up to speed with how we do things at Harpenden JKA.
At the next photocall, we expect to see some coloured belts and those trousers getting shorter as the youngsters get taller (or the washing machine gets its own back)!