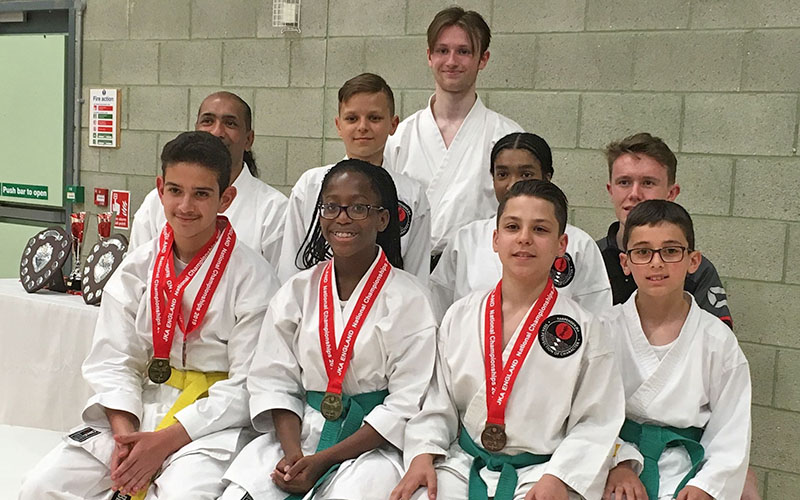 We won a total of 4 medals, including 2 golds, at the JKAE National Competition on Saturday 22 June 2019! The competition was held at the K2 sports complex in Crawley. Our team of 9 entered 7 categories (kata and kumite) across the 10-19 age groups.
Harpenden's medal-winning students are: Mounir Tadja (gold for kumite and bronze for kata), Katherine Israel-Bolarinwa (gold for kumite) and Timothy Halca (bronze for kumite).
We are super proud of everyone who entered. They all trained really hard to get to this level – and the results speak for themselves. This is an important karate competition featuring skilled students from JKA clubs across the UK – including England Squad members. Winning 4 medals is definitely a great achievement for Mounir, Katherine and Timothy – and the club generally.