We set up our karate dojo outside throughout the summer and it felt so good!
Following the government's phased return of outdoor sport and recreation in England, we set up karate training outside. Zoom karate is still very much part of our schedule but getting together outside on grass really helped our karate feel real and connected again.
​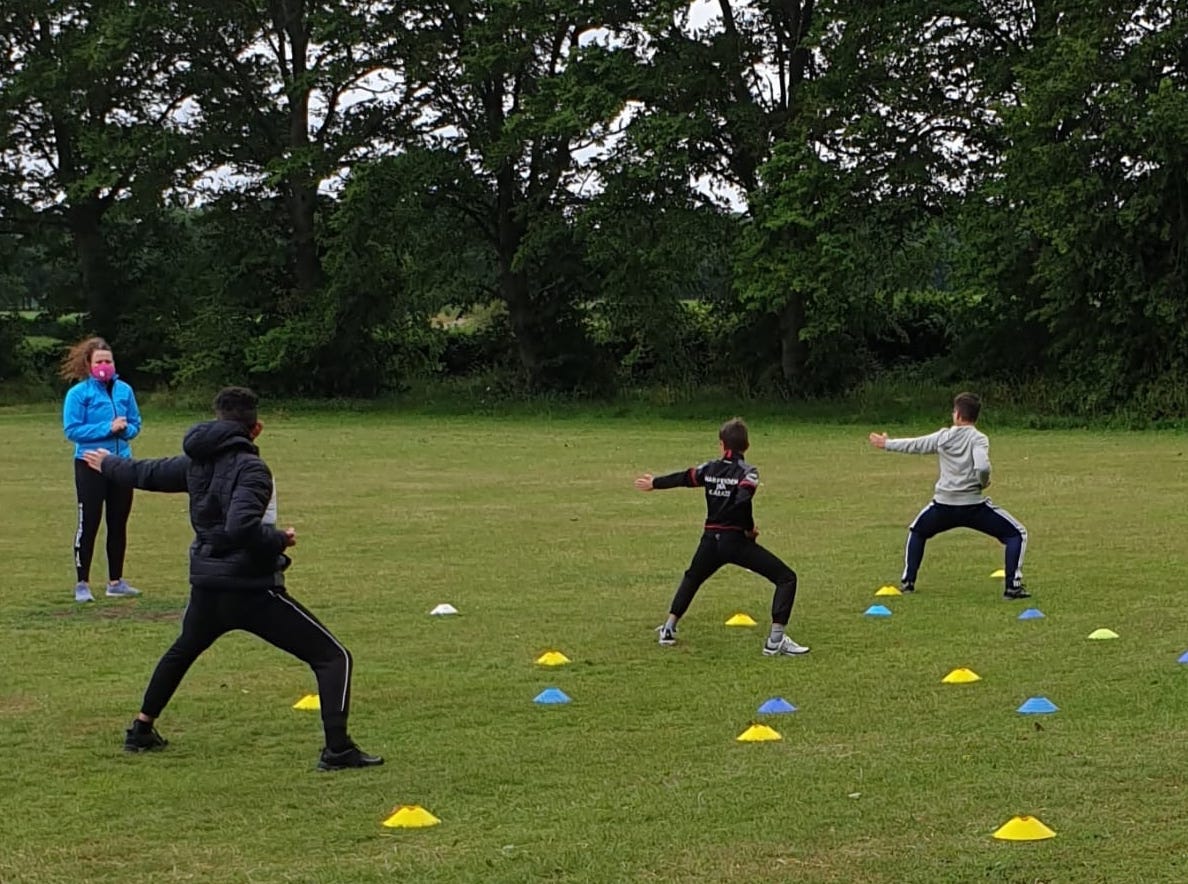 Sensei Miranda checking out Tekki Shodan.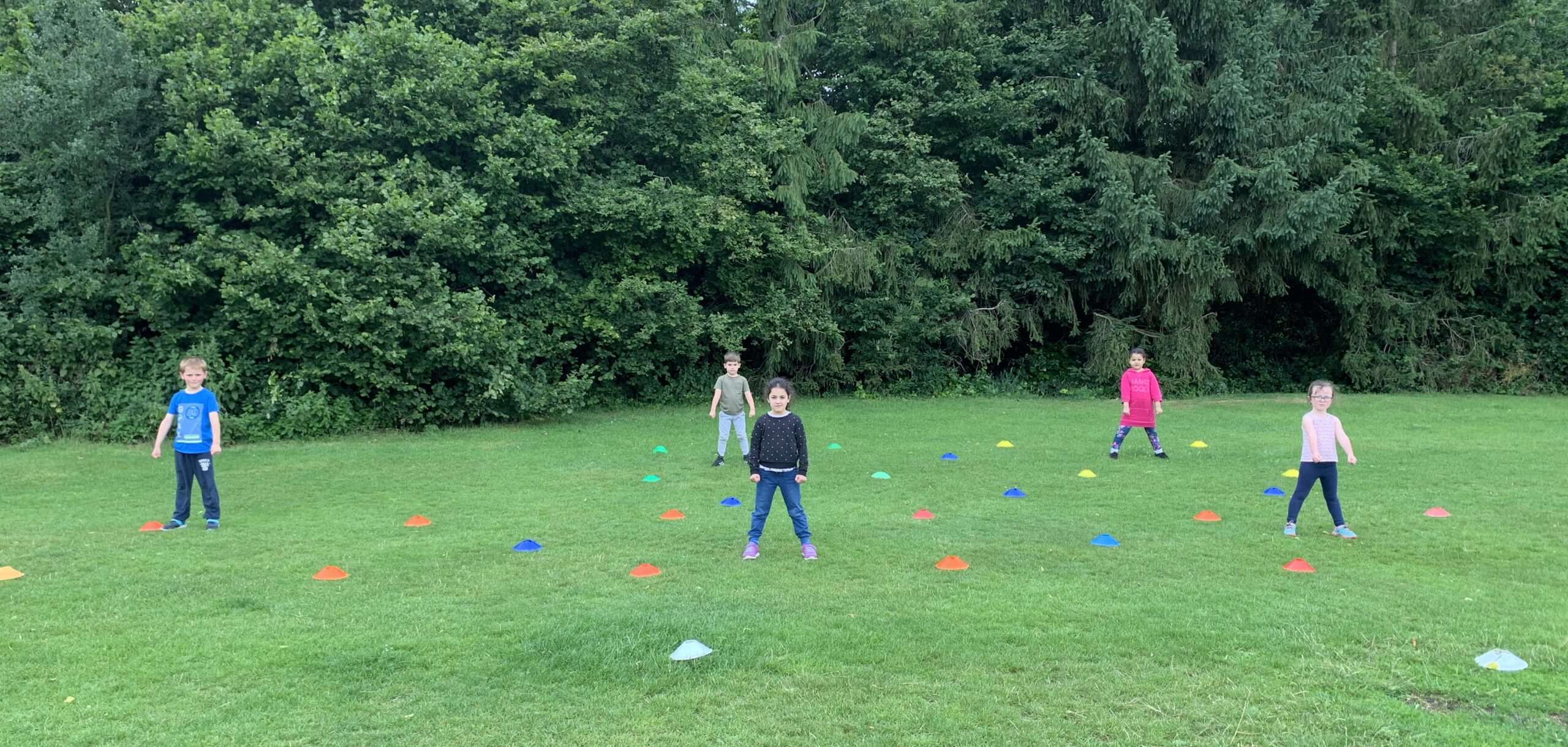 Beginners in yoi – and trying not to giggle.
We observed strict COVID-19 social distancing with each sensei training a max of 5 students at a time. (Discovering that mosquitos hate sanitiser was a huge bonus!) We've appointed our own COVID-19 Officer and each sensei has completed an online awareness course. 
​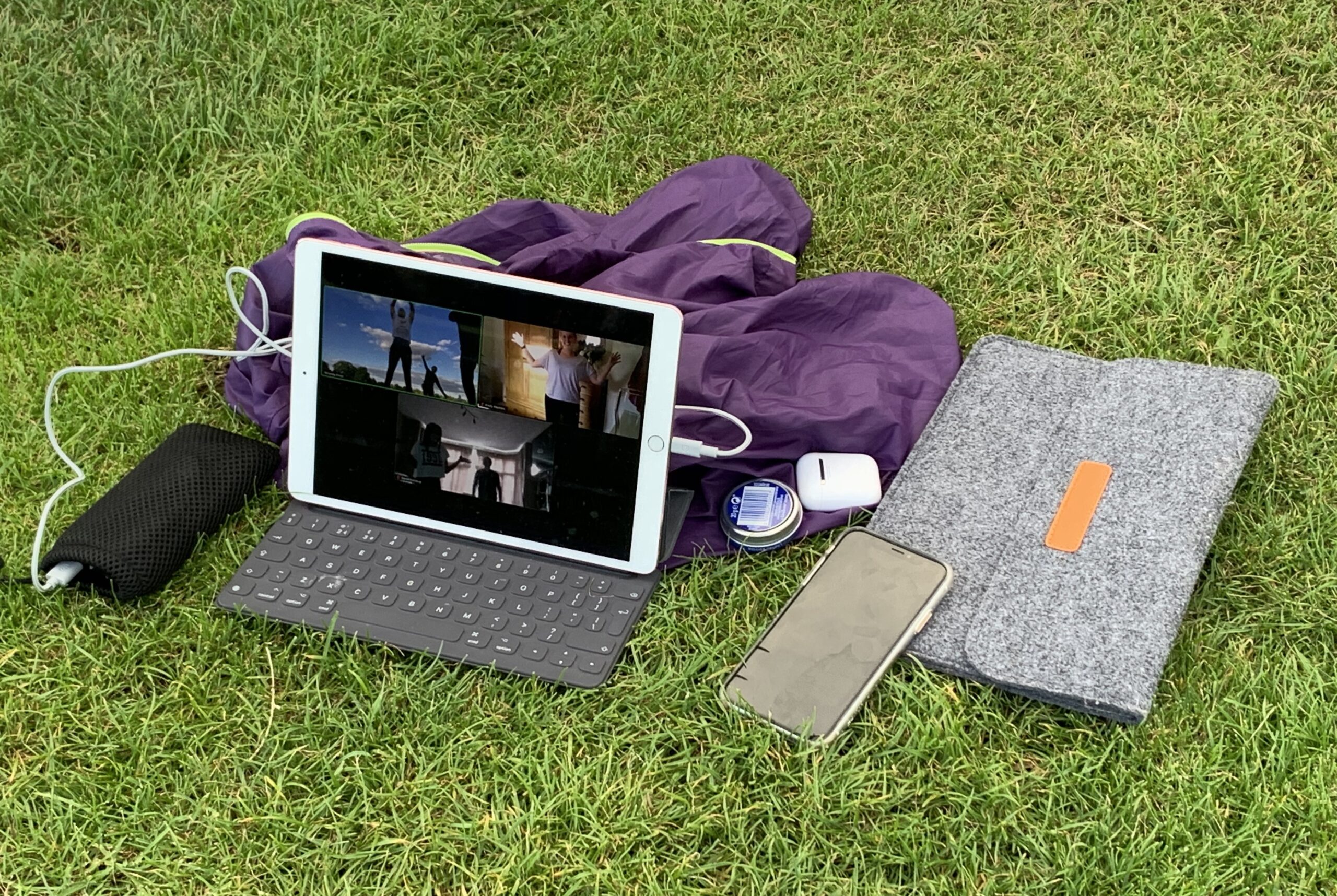 We continued to use Zoom so students isolating could still train.
Straight lines not one of our key skills.>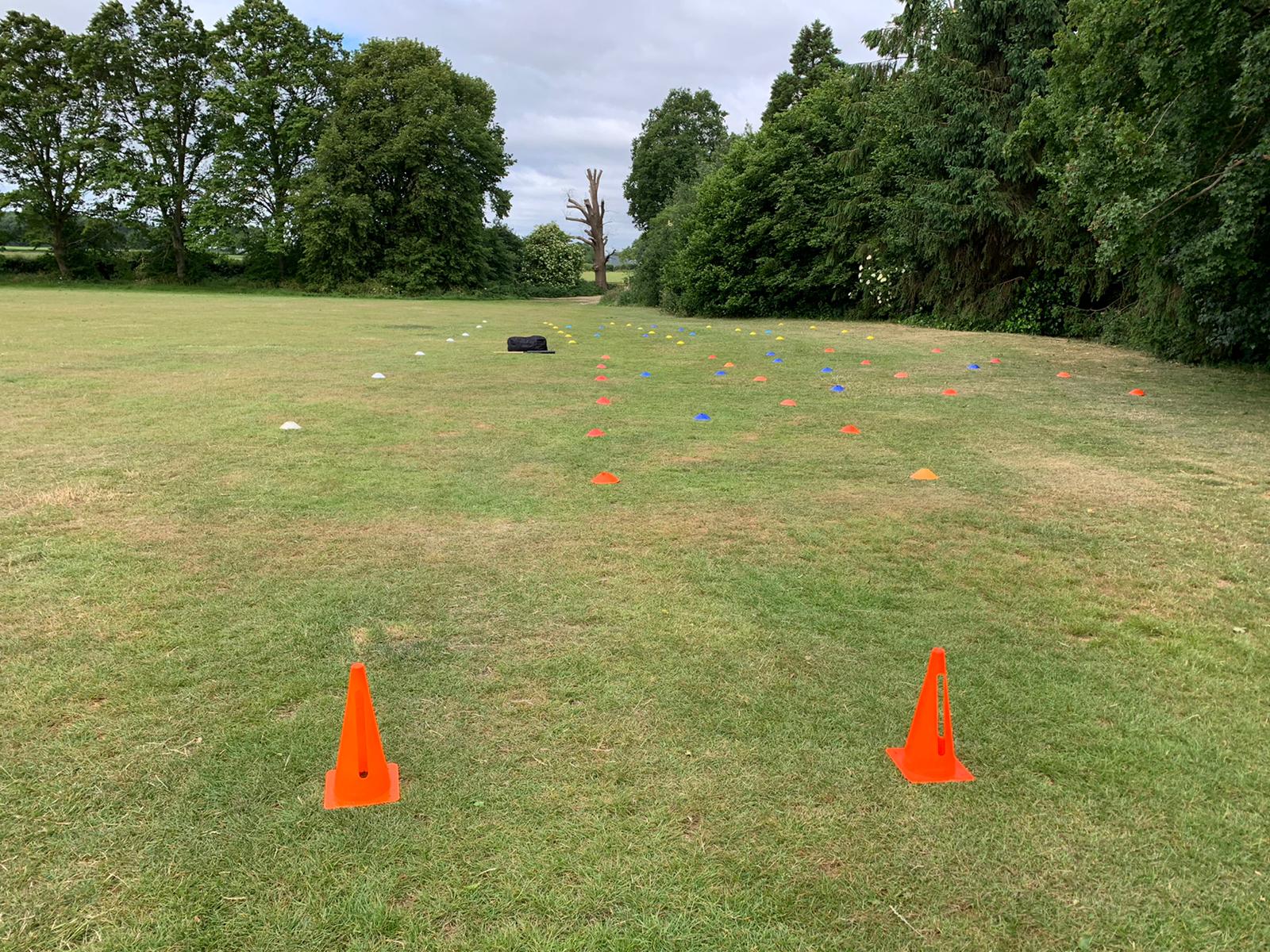 It took us about an hour each time to measure out the various 2 metre areas for waiting, training and instructing. Students gathered in the waiting area just before their allotted time then, one-by-one, made their way to their individual 'bubbles'. Apart from the odd playful dog gatecrashing, it all went really smoothly. Parents and families often stayed to chat and snack while we trained – even in the summer drizzle.
​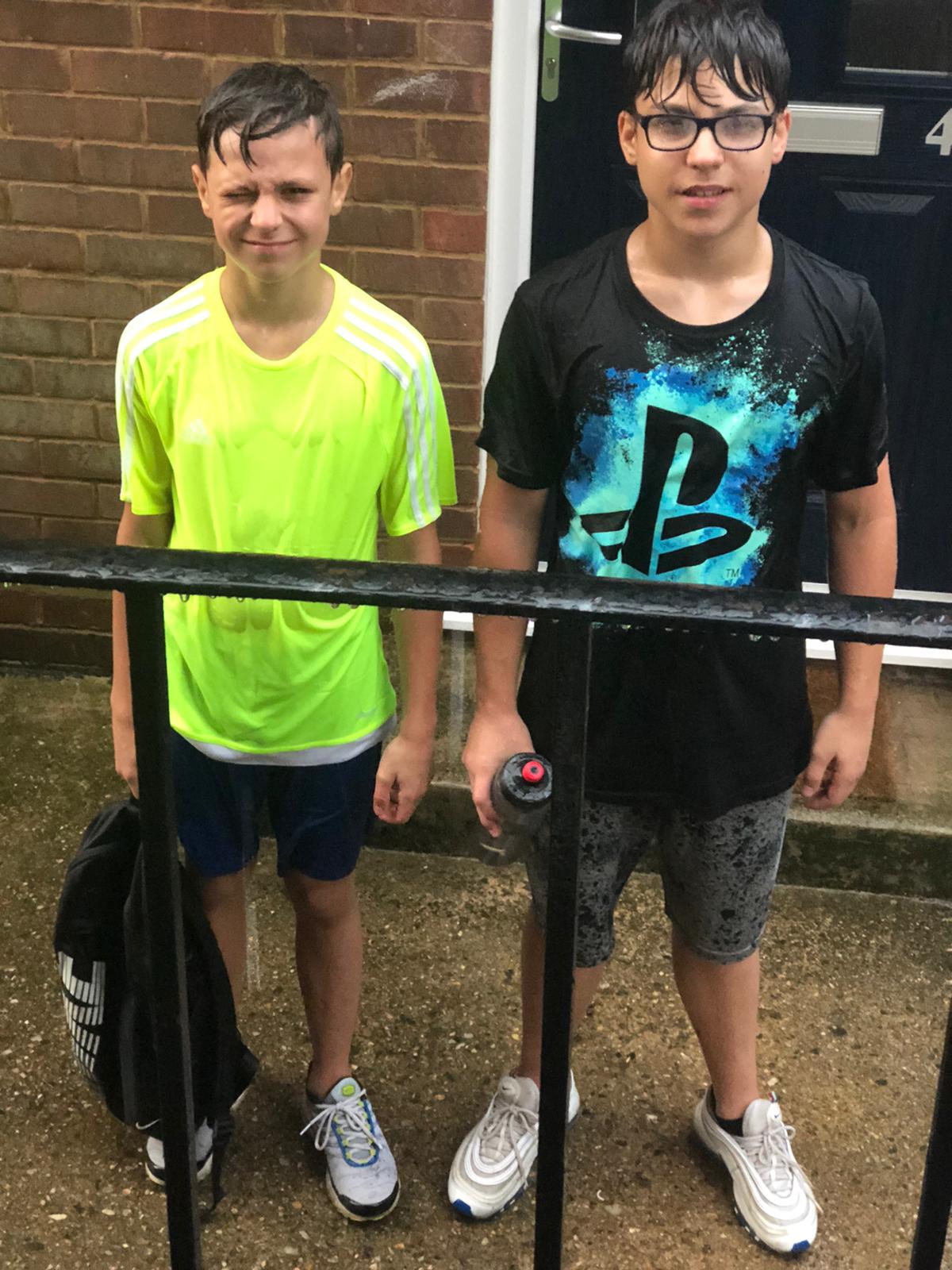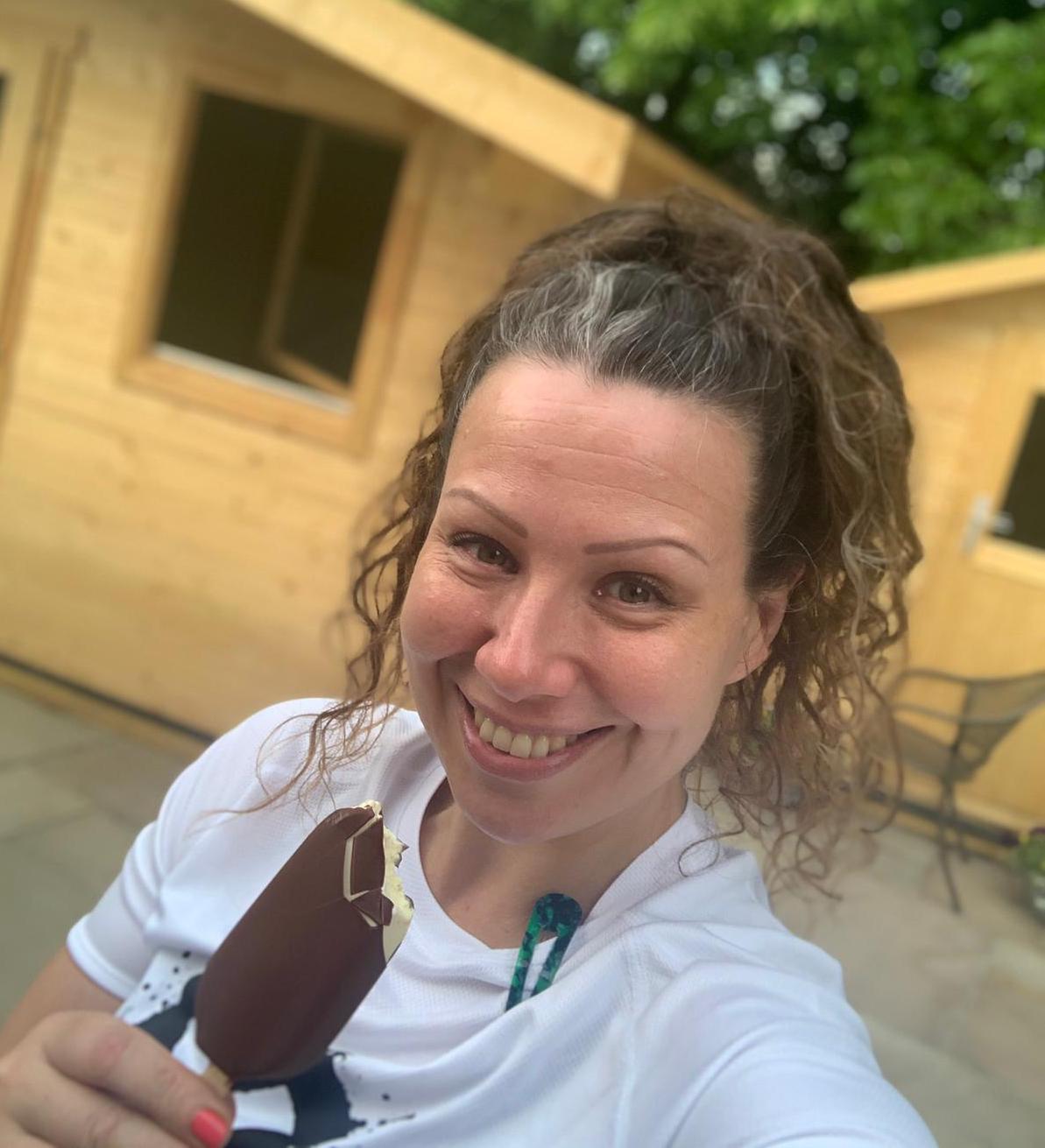 Sometimes it rained (a lot) other times it didn't.
Obviously partner work wasn't an option but we still managed to get through a lot of important training in these outside sessions. The students worked on basics and kata, then they could opt for some of our special sessions, such as kicking practice.
Many of the students took advantage of 1-2-1 training sessions with each sensei. All we needed was a patch of grass big enough for 2 people to train while observing social distancing. Job done!
​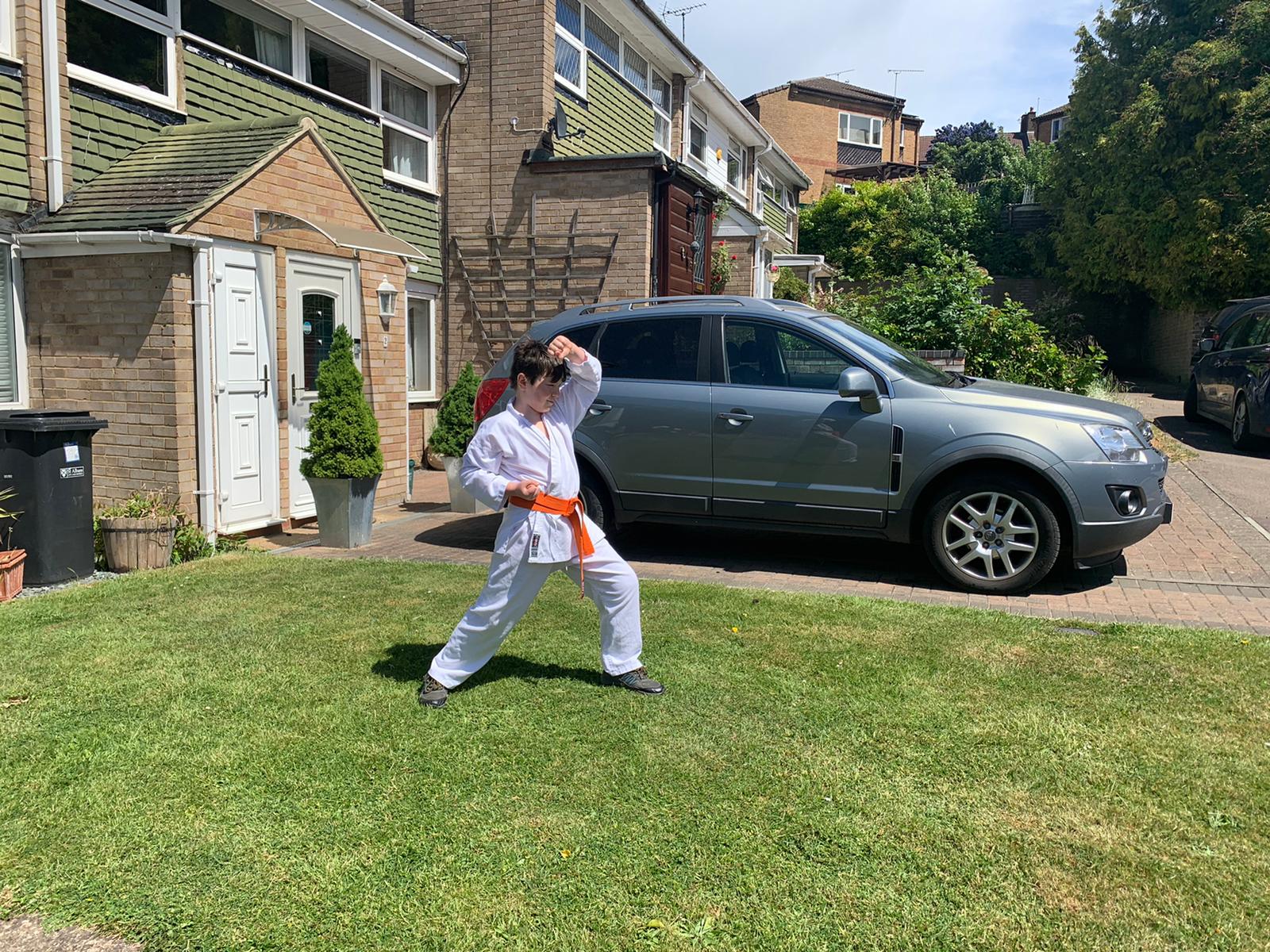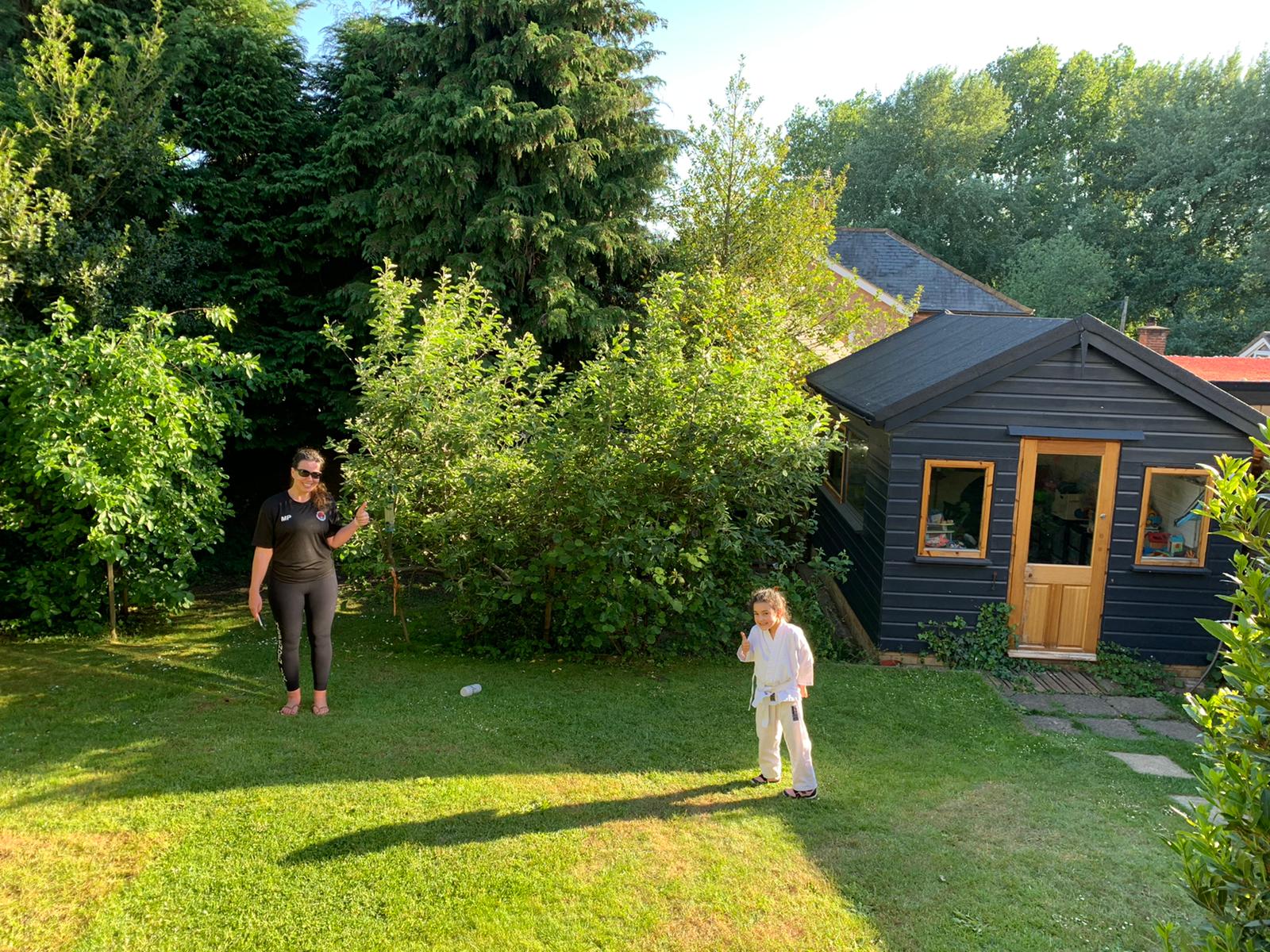 Sensei Miranda is really impressed by the students' commitment both during and since lockdown: "I'm so proud of how hard everyone has been training over the last 5 months – on Zoom and outside on the grass. I know how hard it's been recently so I really hope karate has helped my students keep it together. Now, we're just hoping to be back in our 2 dojos very soon so we can start planning for gradings and competitions again!"
It's been so good to see everyone again. Zoom is great but nothing beats the vibe of training together, instead of through the cameras on our devices!
​